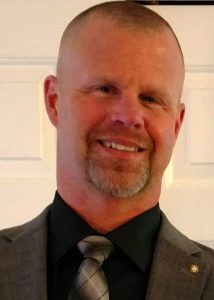 Ken Martin is the President of the Praetorian Agency.
He began his career in law enforcement in 1988 as a Correction Officer and continued his professional service, earning numerous awards and commendations, until his retirement as a Captain in 2013.
During his career, Ken served as the Commander of the Corrections Emergency Response Team, Commander of Basic Training (Corrections) at the Ocean County Police Academy, and Department Rangemaster.
He is currently a New Jersey Police Training Commission certified Firearms Instructor and Police Instructor. He is also a certified instructor for the New Jersey State Police Security Officer Registration Act (S.O.R.A.) training program.  His credentials also include National Rifle Association ratings as Chief Range Safety Officer, Pistol Instructor, Rifle Instructor, and more.
Ken also maintains instructor level certifications in American Heart Association, American Red Cross and American Safety and Health Institute CPR/AED and First Aid; American College of Surgeons Bleeding Control Instructor; Impact Weapons and Oleoresin Capsicum (Pepper Spray).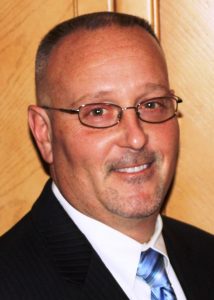 Scott Bonito is the Director of Operations for the Praetorian Agency.
He is a 25-year veteran from the Union County Department of Corrections. During his career his duties included Supervision of the Training Department for all Uniform and non-uniform staff, Scheduling Supervisor, Terminal Agency Coordinator with the New Jersey State Police , Institutional Security  Representative with the Administration of the Courts, Technical Operations Supervisor, Special Operations Unit Supervisor and the First Chairman of the County Training Advisory Council.
He is currently a Police Training Commission Certified Instructor in several Police Academies throughout the State of New Jersey.
Scott has acquired numerous Instructor Certifications including American Heart Association, American Red Cross and American Safety and Health Institute.  He is also a Firearms Instructor for retired Police Officers and recruits, Tactical Baton Instructor, Methods of Instruction Instructor and a Use of Force Instructor.
Additional certifications include Armed School Police Officer, Armed SORA Certified, Management of Aggressive Behavior and Practical and Tactical Handcuffing.  He currently holds a bachelor's Degree of Science in Administration of Justice and Human Services and an Associate Degree in Criminal Justice.
Scott is a Rutgers certified youth sports coach and a Key Note Speaker at Seton Hall University.